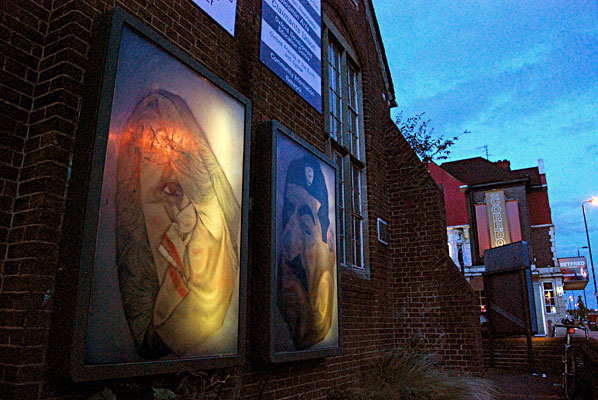 Squashed 'Di' & 'Sadam'
What an amazing piece of artwork, I think it makes a serious comment on the portrayal of celebrities, the fact that you can buy a latex mask of these two contrasting icons of modern tabloid media, is quite bazaar.
It reminds me of the stunt that I think was Prince William dressing up as a Nazi for a fancy dress party a few years back.
It's great to see artists questioning the nature of what we see on the media platform.
WELL DONE to all those for supporting such art projects. Let's have more of it.
George