About 25 people held a vigil to celebrate the antifascist politics of Clement Meric who was murdered by right wing thugs in Paris last week.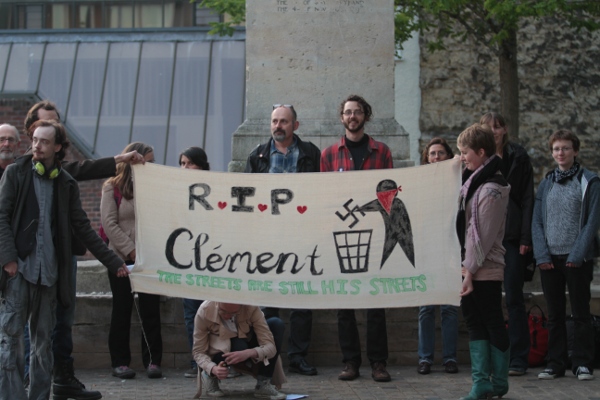 Holding Banner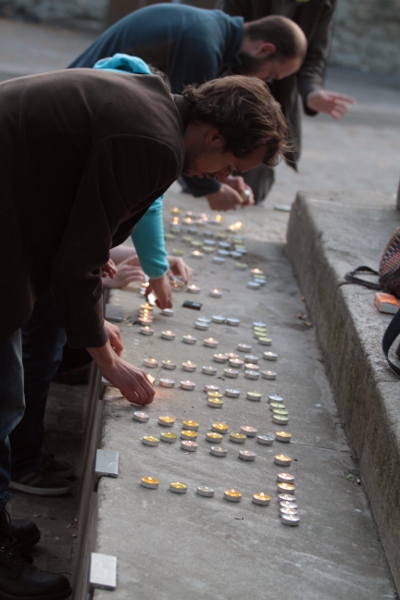 Lighting Candles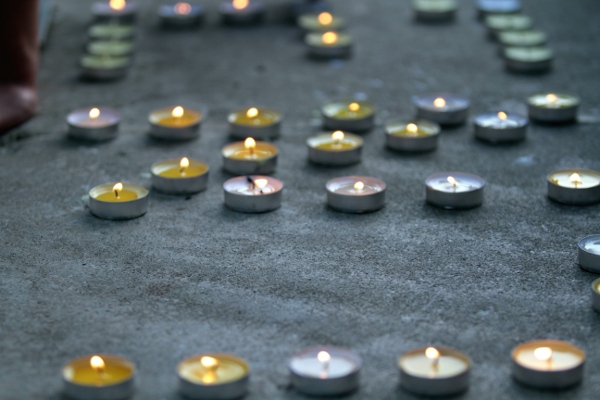 More Candles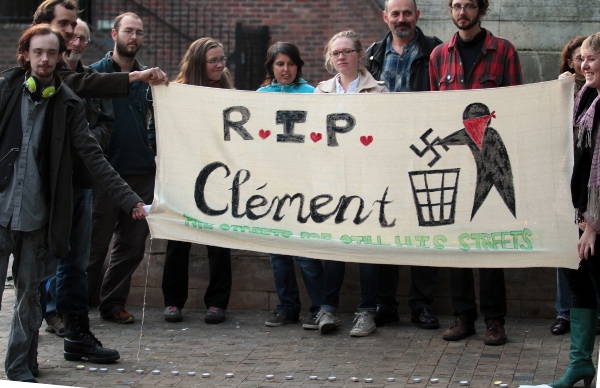 Banner again
Thousands took to the streets of Paris and solidarity demos have happened across the world.
The Oxford event was quiet and dignified with antifascists lighting candles, handing out flyers to passers by and holding a banner that read "RIP Clement: The streets are still his streets".
As often happens in times of economic crisis, there appears to be a rise in far right influence across Europe at the moment, both within and outside the state. Antifascists were keen to let the racists know that they are not welcome on our streets or in our communities.