Welcome to the annual Oxford Brookes University Human Rights Film Festival.
This year is our 10th anniversary and to celebrate we are showing 10 films over 5 days. Each focusing on a different region: Africa, the Americas, Europe, the Middle East and Asia.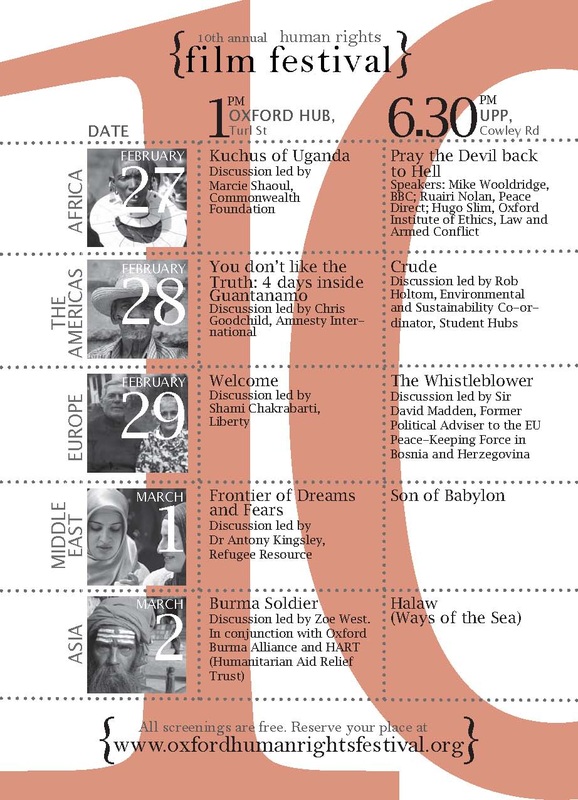 Full schedule
In 2012 the Oxford Brookes University Human Rights Film Festival will be celebrating its 10th year. Founded in 2003, the festival is an initiative of post graduate students on the MA course in Development and Emergency Practice.
In attracting diverse audiences to each of our screenings, the festival hopes to raise awareness about a range of human rights concerns among students and the wider Oxford community. The festival is completely free and open to all.
Each year the festival engages academics, film directors, actors and celebrities to present films and take part in the lively audience discussions following the screenings.The first festival opened in March 2003, sponsored by Oxfam, and lasted 5 days.
Check out full details, including how to book tickets, at

http://www.oxfordhumanrightsfestival.org/