Oxford Save Our Services and Save All UK Youth Centres have jointly launched a postcard campaign to put pressure on David Cameron to stop the county council's youth club cuts.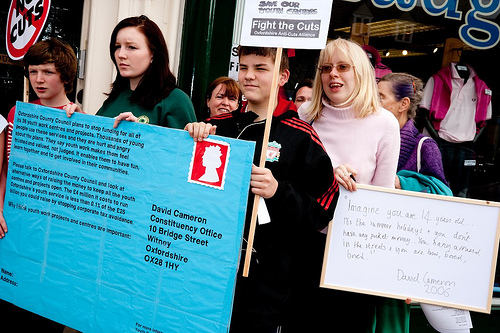 Some of us were at David Cameron's constituency office in Witney with a group of young people on Thursday. We delivered a giant postcard to the Prime Minister, asking him to step in to save the 36 youth centres and projects due to be closed in Oxfordshire.
We're calling on him to talk to Oxfordshire County Council about alternatives. Saving the county's youth work would cost around £4 million, less than 0.1% of the £25 billion Cameron could raise by stopping tax avoidance.