Mel Broughton was remanded on 14 Dec 2007 at Banbury Magistrates' Court in connection with alleged offences relating to the SPEAK campaign.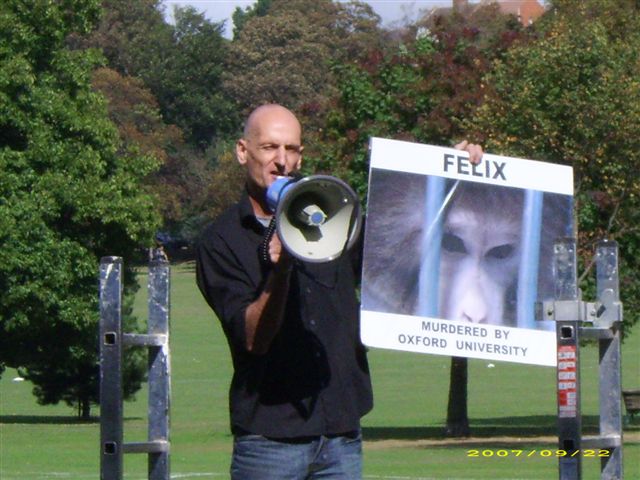 Mel demonstrating for Felix, murdered by Oxford University
WRITE TO MEL!
Mel Broughton (TN9138)
HMP Woodhill
Tattenhoe Street
Milton Keynes, Bucks
MK4 4DA.
What you can send: SAEs; a small, non ring-binded calendar; Postal Orders made out on front to "HMPS", with the inmate's name and number on back, and also the sender's name and address if there is room.
Birthday: 5 July
A message from Mel, 19/04/2008 + Video:

http://blog.myspace.com/index.cfm?fuseaction=blog.view&friendID=372964244&blogID=384018700
More information:

http://www.speakcampaigns.org
&

http://www.vpsg.org