Despite an injunction issued only two days before, the Common Ground Community Garden celebrated its opening on 19th May.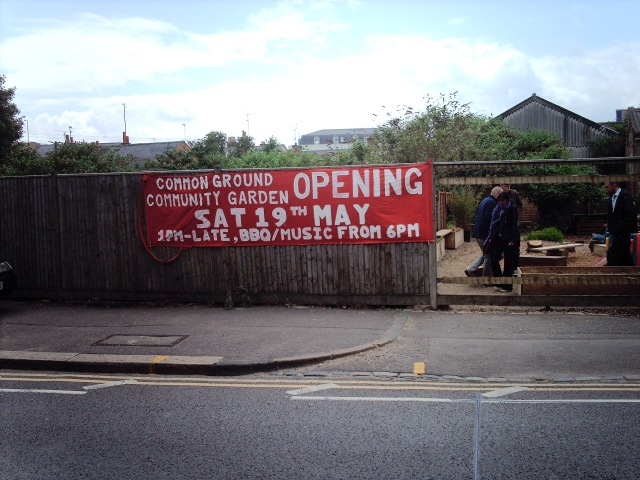 Stuff you, RBC, we open anyway.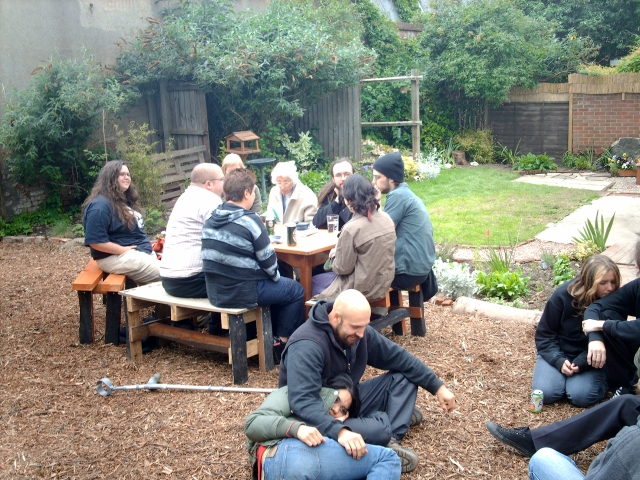 Party spirit.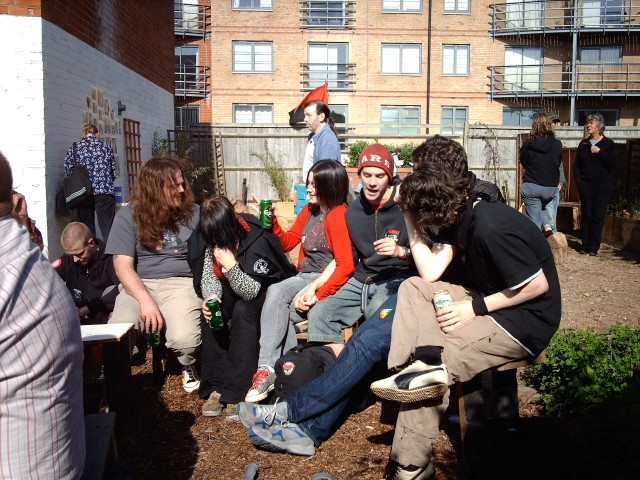 More party spirit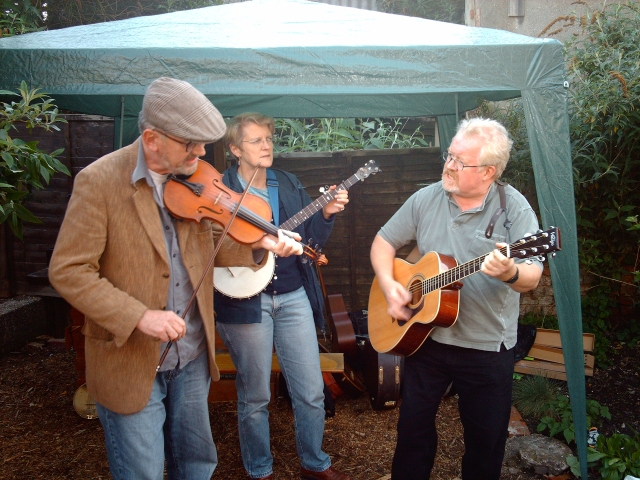 Yee-har! (And similar cod-hillbilly expressions)
The Common Ground Community Garden in Reading's Katesgrove district had its official opening as planned. Reading Borough Council in its infinite wisdom had two days earlier served an injunction on "persons unknown" in a spectacularly unsuccessful attempt to stop the opening. Why RBC waited until the last moment when the site (a derelict former Women's Information Centre) had been squatted for months is anybody's guess.
Since January, Mr and Ms Persons Unknown, their friends, neighbours and local activists have worked hard to transform a piece of unused wasteground into a magnificant garden for all to enjoy.
The opening was a great success. Two gents in a Polish-registered vehicle (presumably employed by RBC) kept an eye on the proceedings, but didn't seem to do much - they weren't even taking photos, let alone trying to stop anyone entering the site. Despite the competition from some minor footy game, there was a steady influx of visitors throughout the day. Attractions included much beer, excellent conversation, BBQ, plenty of food, an excellent party atmosphere and some first-rate live acoustic music.