Today (25th April) Oxford City Council's Strategic Development Control Committee met to discuss the future of one of Oxford's last remaining unspoilt open spaces, Warneford Meadow. The Committee decided not to make a decision on the application as it stood, and so the fight to save the meadow goes on.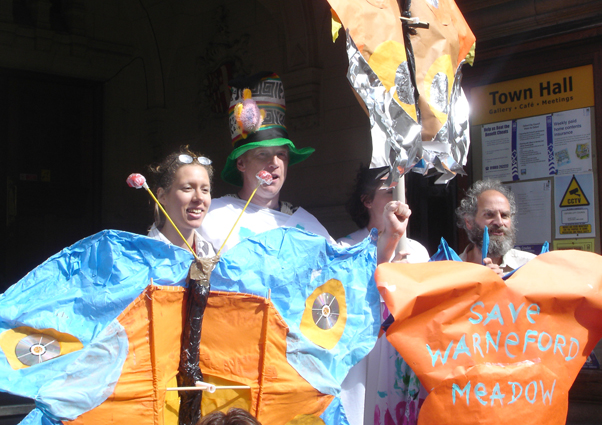 Protest against building on Warneford meadow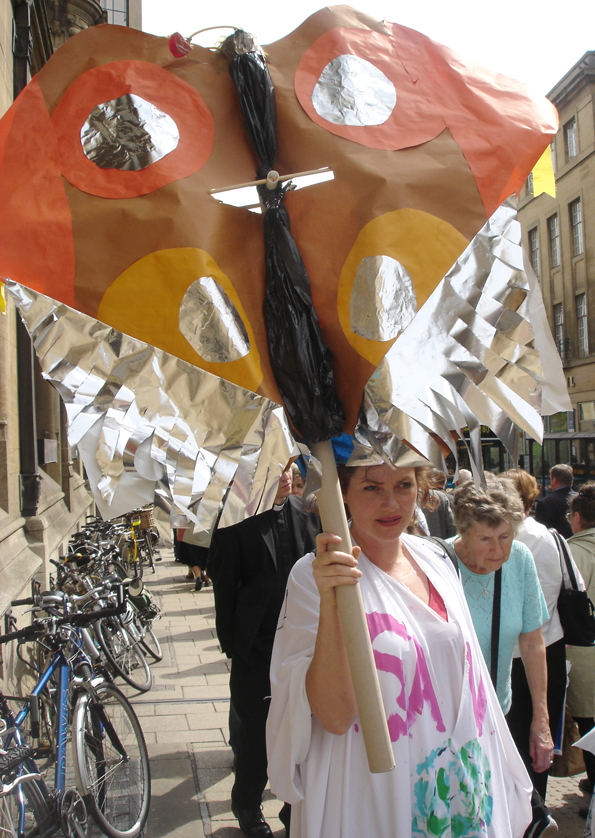 Campaigner Flora Botsford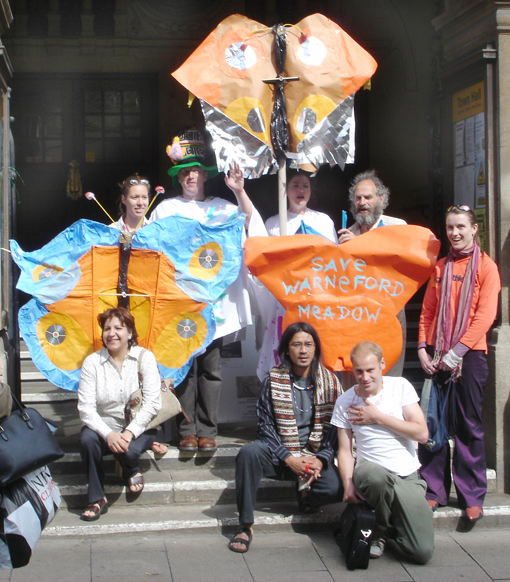 Demonstration outside the Committee meeting
Patients in the Warneford psychiatric hospital, local residents of the four neighbouring parishes, dog-walkers, cyclists and walkers all use and appreciate the meadow as a haven of peace and tranquillity in an otherwise increasingly busy and stressful city.
However Oxfordshire and Buckinghamshire Mental health Trust and the Oxford Radcliffe Hospitals Trust want to sell the land to a developer for £30 million.
The trust says it wants to build student and key-worker housing on the land, which is a precious natural resource for the inhabitants of Oxford, and is full of wildlife, including rare birds, butterflies and insects.
The Council Committee felt that the development application was not concrete enough and also had concerns about the way the planning process has been followed. This leaves the development applicants with various options, including submitting a modified application to the Council, withdrawing completely, or appealing to the Secretary of State.
To further their cause, the friends of Warneford Meadow have put in an application for Town Green status, which is intended to protect common land from destruction. Paul Deluce, one of the friends, is the named applicant.
Campaigners were encouraged by the success of a similar legal action, taken by Catherine Robinson, to protect the Trap Grounds in North Oxford. This went all the way to the House of Lords and won, thereby setting an important precedent under English Law for campaigns like this one.
Local residents campaigning to save Radley Lakes near Abingdon are pursing a similar course of action to stop Npower destroying another place of great natural beauty.