anticorporate carol songs - application/msword 28K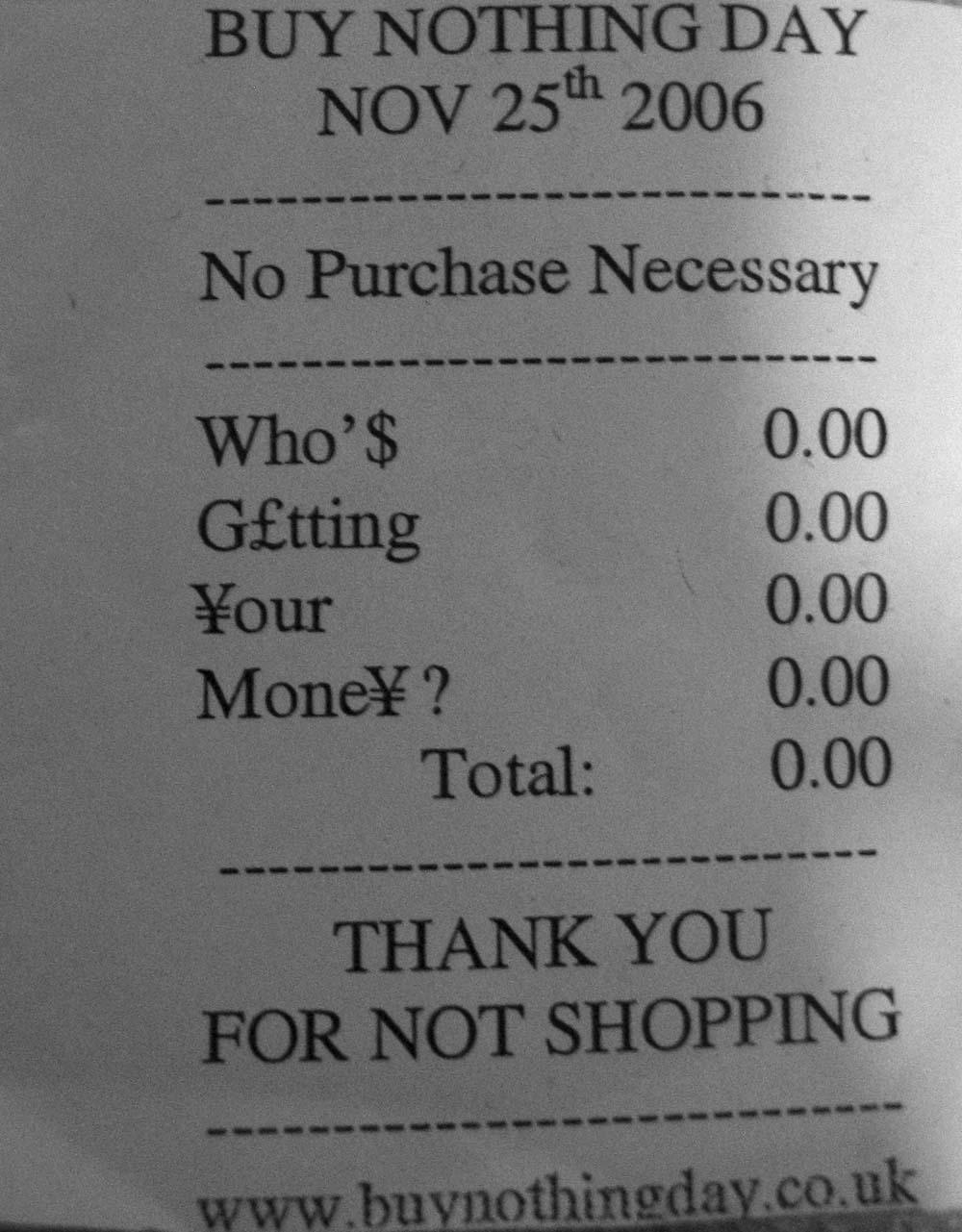 BND receipts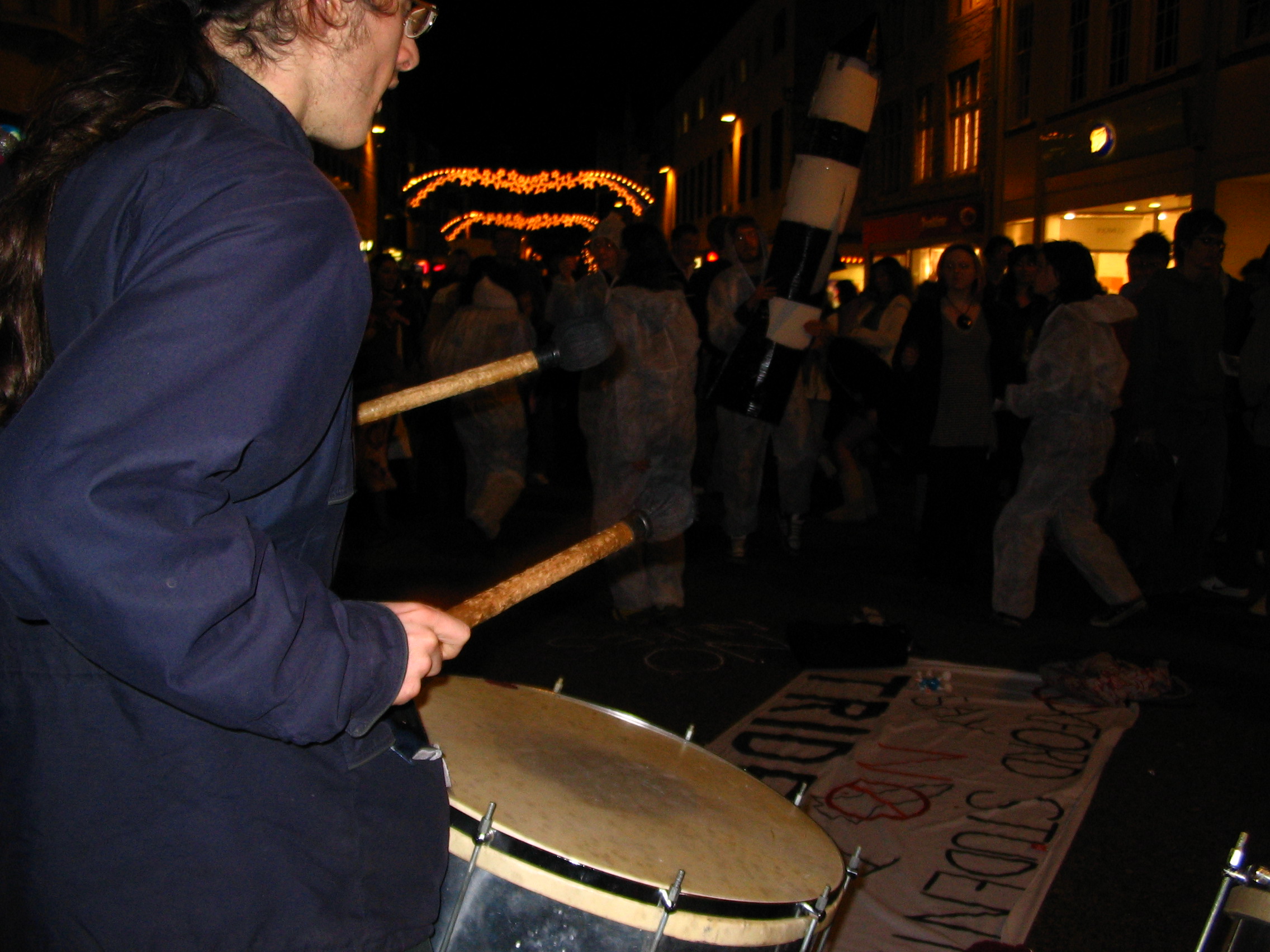 evening samba and dancing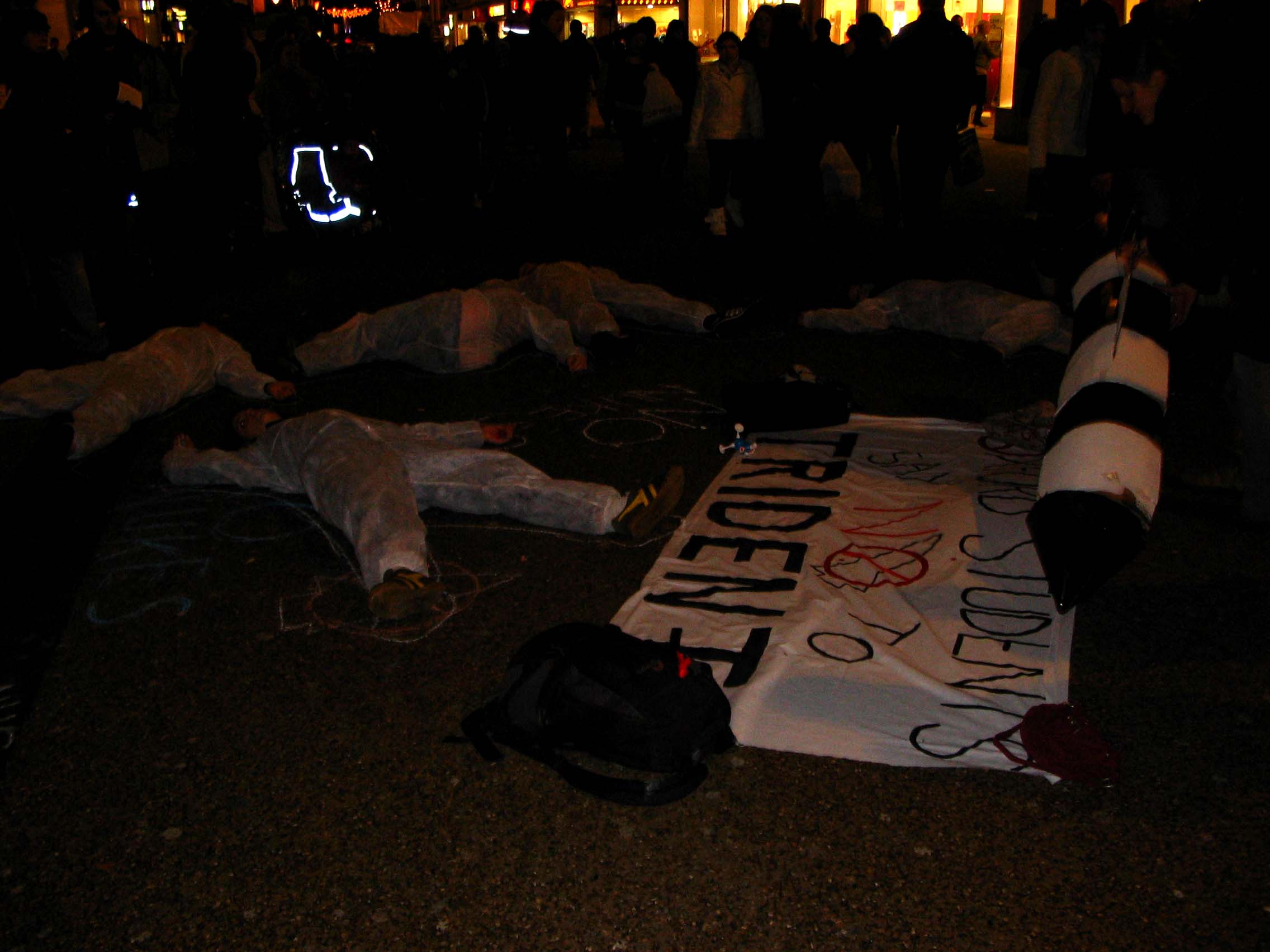 anti-trident die-in
A variety of groups were involved in this year's celebrations, including People and Planet at Brookes and Oxford Uni, Breach of the Peace samba band, plus lots of other individuals.
A stall was set up explaining the concept of buying less – that's a tough one! Anti-corporate bowling, (ie; bowling branded skittles), shop worshipping and anti-capitalist carol singing took place earlier in the day. Some stuff took place involving the Buy Nothing Day receipts (see image), and as it got darker the Breach of the Peace samba band, fresh from Campsfield, reclaimed consumption-crazy Cornmarket Street for some evening samba. The rhythms were interspersed with cries of 'stop shopping, start living!', possibly to the surprise of the surrounding crowds, many of whom enjoyed the music whilst scoffing their McDonald's. Leaflets were given out, and the message certainly got heard.
Towards the end, anti-trident protesters who happened also to be taking part in actions in town, and the samba band merged, resulting in some crazy dancing, then eventually a die-in….
The day ended with some fabulous homemade vegan chocolate cake – just what we all needed, thankyou!
more carol songs available at

http://ainfos.ca/03/dec/ainfos00410.html