published below, a letter to the Greek Prime Minister from Tim Wilson who works in Oxford with his partner, torture victim Necati Zontul. Their second film, "A TRAVESTY OF JUSTICE" is now in production and charts the failure and bias of the Greek Courts. Yesterday, the Government's apology to Greek activist Avgoustino Dimitrou, important though it is, demonstrates that there is one law for Greeks and another for foreigners. Necati has waited 6 years fro an apology and has received none. Neither has he been offered compensation, or a statement of non-recurrence. Instead, he has been denied access to court and seen 3 of his assailants acquitted. It is time that the racist agenda is challenged, and the mindless corruption and cronyism that sees convicted men still in uniform years after their trial, must stop -before more innocent foreigners are hurt in Greece.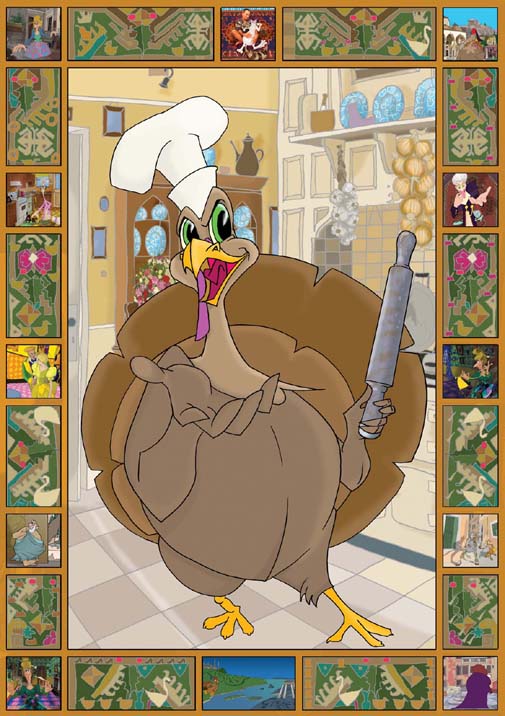 a travesty of justice - the turkey turns
To the Greek Prime Minister
23 11 2006
Dear Prime Minister,
Re: filmed abuse and Government apology
I am interested that your government has issued a public apology for the abuse allegedly done to Avgoustino Dimitrou. While I applaud the courage and honesty of your Government's action in the face of mounting public concern, it is worrying that both your office, and that of the President of the Republic, has failed to reply to my repeated requests for a similar statement of apology or even of sympathy towards my partner Necati Zontul who was raped and tortured along with 164 other men women and children by members of the Greek Coastguard stationed in Crete in 2001. A number of men stood trial for this crime in 2004 and were found guilty. Many of these and others were allegedly subject to military discipline in 2001 and 2002 according to reports from Greek-staffed NGOs. Nevertheless, you have issued no statement, and neither has there been an offer of compensation or an assurance that what happened to Necati will not happen to others. To reinforce your failure, and to show that no lessons have been learnt from the trial of Dandoulakis and others in 2004, a number of Pakistanis and some Afghans were tortured in Athens and their suffering made international headlines and makes a mockery of Greece's human rights efforts and legal assistance in Turkey. Neither Vangelis Kambossos nor Christos Trelias nor other assailants have yet been brought to justice and this falls short of the full intentions of the various Conventions against Torture that Greece has signed. A month ago, 40 men, women and children, all handcuffed, were apparently ditched in the sea by the Greek Coastguard. Some of them died and some are still missing. In response to reasonable questions about this atrocity, one of your ministers blamed the Turkish authorities for spawning the migrants in the first place! Your government boasts of leading a pan-European border guard. I worry that the example of the current native force, and of other uniformed officers, inspires the wrong sort of confidence.
We have endured a prolonged campaign of intimidation, at first with guns and threats to our life, but most recently with surly and dismissive responses to our requests for information from Greek officials and diplomats. I have also been given telephone assurances (for example, in July 2005 from Georgia Vlasi, one of your own staff) from various offices, that my letters would be answered, but to date, some 50 letters have been roundly ignored: this is astonishing and today makes me wonder if your Government follows a genuinely racist code that suggests foreign victims of Greek brutality matter less than native Greek victims. When we spoke to the Central Military Court, for instance, we were both informed, before any appeal had been heard, that the guilty men had already suffered enough, were not guilty of any serious crime and that they were "good men really". They remain in uniform despite their conviction. We were also informed that, in an appeal that was due to have been heard this summer and that led to the acquittal of 3 of the guilty men, Necati's testimony was not before the court and we were explicitly told that he was not being summoned to testify. Necati had fowarded to the Greek Embassy in London a copy of his lengthy letter to the Navy Court (offering also to testify by videolink if necessary from the Greek Embassy in London) but the Embassy was still, a few months later, unsure of his address when it was shamed by British Politicians into surrendering information we had repeatedly requested! As we received no reply to our letter of 1st June 2006, sent, out of courtesy, in both English and in Greek, and also forwarded to both your office and to the office of the Hellenic President, we now assume that the Greek authorities accept all the points we have made therein.
I remain, however, completely and utterly astonished by the travesty of justice that Necati has suffered; I have observed the tardiness and bias of the Navy Court and I can also testify to the threats that I also suffered on Necati's behalf and to the repeated requests I have made of both your Government and of the former Pasok administration for help in combating the thuggish behaviour that led to our escape from Greece in fear of our lives.
I do not know whether this matter was covered in your recent talks with the British Prime Minister, but I look forward to your response, nevertheless.
Sincerely,
Tim Wilson
______________________________________________________________
from Kathimerini today:
Government apology for beaten youth
Six officers are disciplined
The government yesterday apologized for the severe beating of a 24-year-old student during clashes between police and demonstrators at a rally in Thessaloniki last Friday.
Cypriot student Avgoustinos Dimitriou has been in the hospital since Friday after suffering a broken nose and severe bruising in the alleged attack during the annual march commemorating a 1973 student uprising against the military junta.
"The condemnation of this incident... and the decision to order an internal police investigation constitute the government's apology in practice," said government spokesman Theodoros Roussopoulos.
Public Order Minister Vyron Polydoras yesterday ordered the suspension of three police officers believed to have instigated the beating of the student and the immediate transfer of another three officers for alleged inactivity and negligent supervision of their subordinates.
Also, the minister is said to have urged the swift completion of a police probe into the incident so further responsibility can be attributed where appropriate.
Meanwhile, the prosecutor entrusted with the preliminary investigation into the case heard the depositions of Dimitriou's sister and two witnesses of the alleged beating. Appeals court prosecutor Zacharias Mouratis also asked for a videotape that allegedly shows footage of three plainclothes officers beating Dimitriou while colleagues in uniform look on as the 24-year-old calls for help.
The government's apology yesterday came following a public outcry over alleged police brutality exercised against Dimitriou and stern criticism from opposition parties.
Roussopoulos described as "extreme" a reference by PASOK leader George Papandreou to "para-state phenomena" operating in Greek society. Roussopoulos also expressed "the government's condemnation of the activities of a few isolated individuals who discredit the work of thousands of police officers who are often risking their lives."