Hooray! No cars! All the fun of a reclaim the streets action but no hassle from police! Despite the day's greyness Oxford's cultural diversity was celebrated in all its multi colour fabness. The freedom of the streets came to East Oxford in an organised fashion this year celebrating the theme of the 'Earth'.. with everyone dressed up as hippies with lots of green and flowers everywhere.. I even spotted some people dressed up as vegetables.. All with the exception of
the cheeky 'G8 leaders' who made a re-appearance
to celebrate capitalism and poverty only as they know how, with a brief stop to bow down and worship at Tesco's on their way..
There was some great music to be heard from all walks of life, with artists and performers from the local community and from overseas too... with some specially sponsored graffiti above some local shops to jazz it all up and remind us of a great day had by all.
Check out the main carnival website for more info and photos.
[
main web page
] [ photos:
1
| 2 (
lo-res
/
hi-res
) |
3
|
G8 leaders
]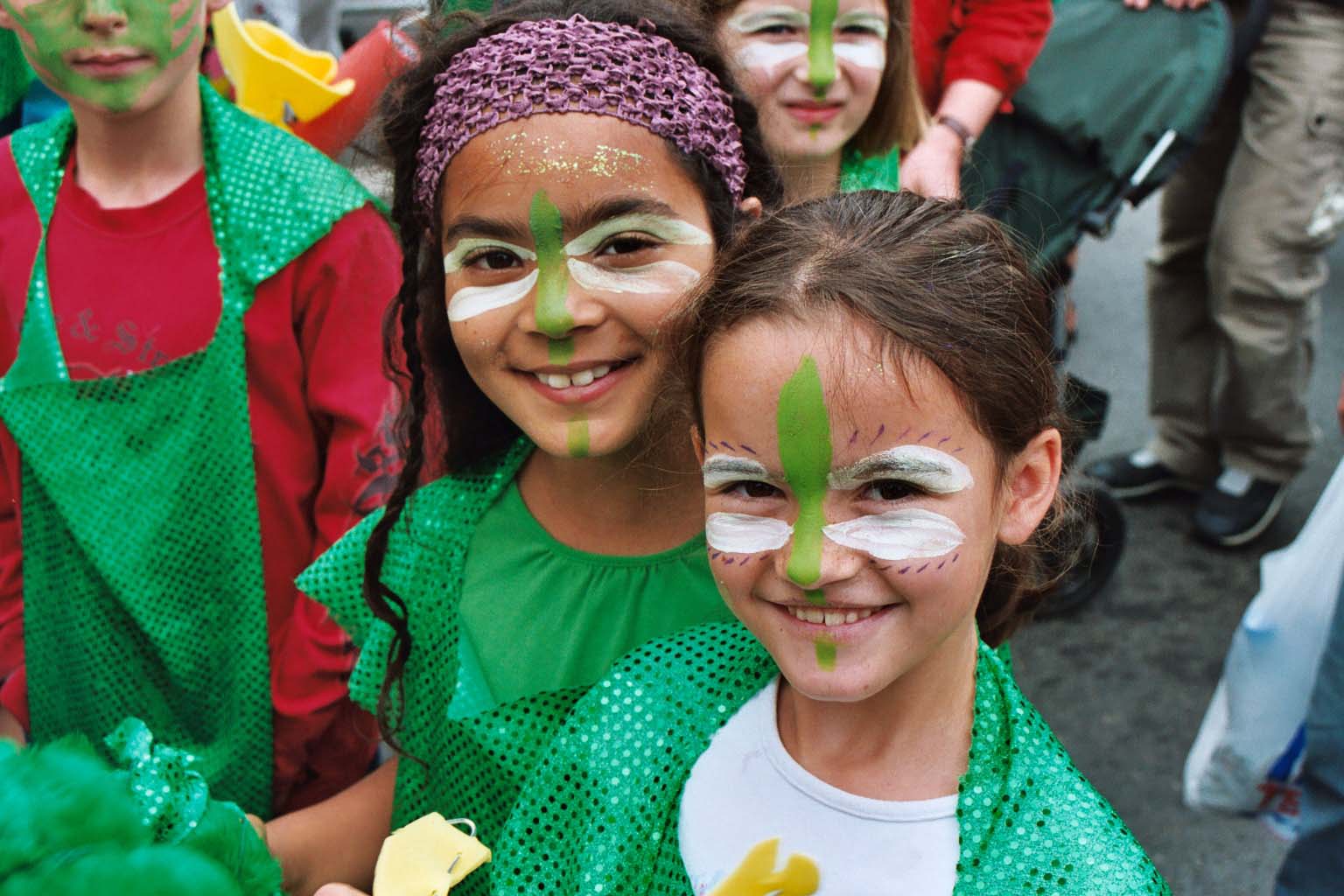 carnival kids