About 25 people and a small samba band attended todays Close Campsfield at Campsfield House Immigration detention centre near Kidlington.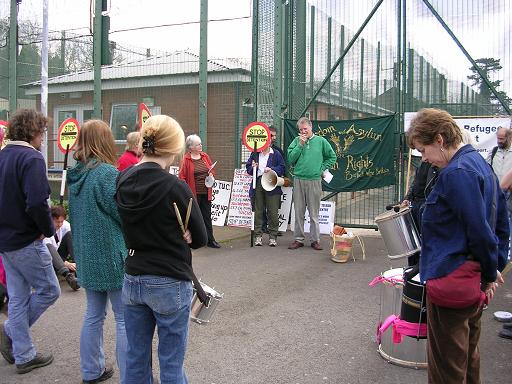 Demonstrators outside the front gate (1)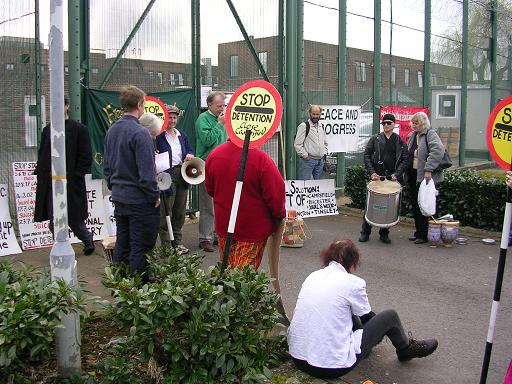 Demonstrators outside the front gate (2)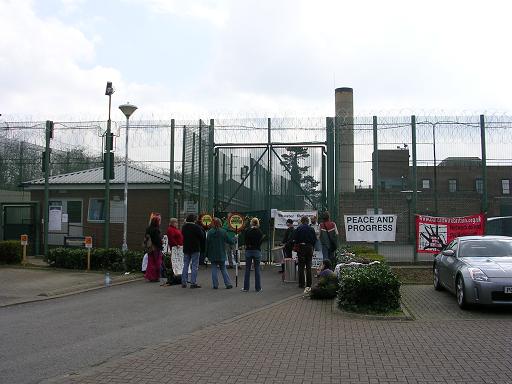 The high security prison like front gate.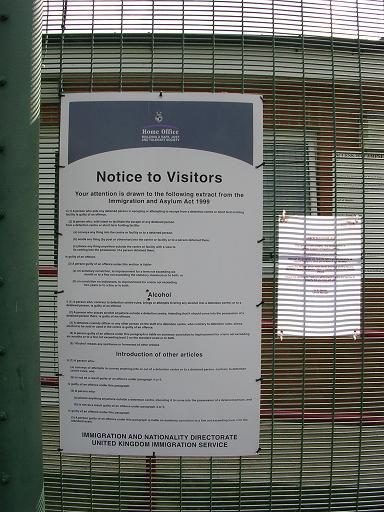 A home office warning to visitors not to help people escape!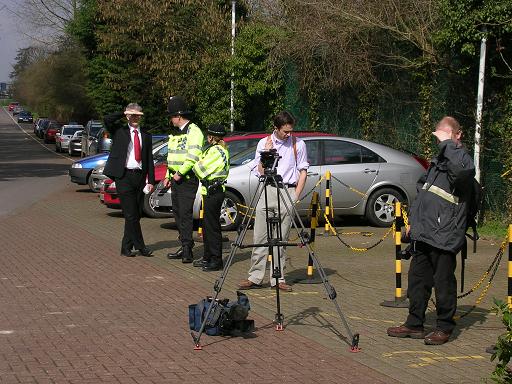 Corporate press and police officers at the demo.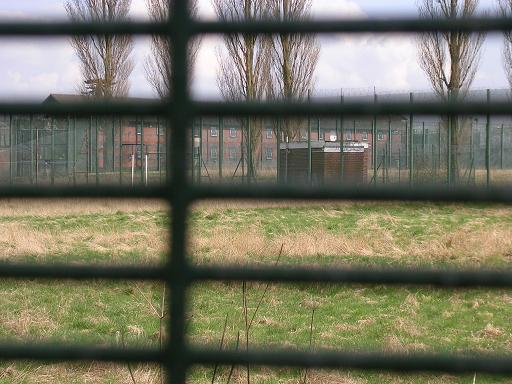 A distant view of the accomodation block through the fencing.
The demonstration started by the front gate at around noon with cries of "freedom" and "close campsfield now", accompanied by drumming. The main gate is a long way from where the people are held so it is necessary to be quite vocal so they can here you. This was followed by a couple of speeches, before the group began the walk to the rear of the centre.
The demonstrators and their drums negotiated the small path which leads to the back fence - as close as it is possible to get to where people are being held. The whole of the back fence is screened to prevent those inside seeing the protestors, however a little help from the samba band and a megaphone ensures that the protest is heard by all. Several replying shouts were heard from the accomodation block.
Close campsfield demonstrations are held on the last Saturday of every month.
For upcoming events as part of the 2nd European Day of Action on Migrants Rights see:

http://www.indymedia.org.uk/en/regions/oxford/2005/03/307715.html