"When they put him in the room they were putting pressure on him saying he had no right to stay in this country. He was normally a very quiet person [...] but the pressure is too much for people in here."
-Campsfield detainee
On 2nd August, a 35 year old Indian man who was hours away from being deported hanged himself in the toilet block of Campsfield House.
Campsfield is not a house, it is a migration prison just outside Oxford where people are held arbitrarily for the "crime" of being foreign, non-white, and poor. Several hunger strikes, protests, suicides and escape attempts have taken place over the years since it first opened in November 1993.
This comes shortly after two detainees died in Colnbrook migration prison, on 2nd and 31st July. The first seems to have died of a heart attack amid reports that staff were very slow to call an ambulance. Not much has been said about the second; it is "being treated as unexplained".
Campaigners in Oxford responded by holding a vigil, while at Colnbrook a solidarity demo was held. These deaths are just the tip of an iceberg of deaths caused by borders (around 15'500 since 1993 across Europe, not counting undocumented deaths), and deaths are themselves only the most extreme part of the massive suffering imposed by this system.
Meanwhile, the Namaste project: a local initiative to match destitute asylum seekers with people willing to house them, is gradually gathering momentum.
[ Campsfield: report | press release | vigil ] [ Colnbrook: report | demo ] [ overview ]
[ Guardian: Campsfield | overview ] [ Close Campsfield Campaign | Oxford No Borders | Namaste update ]
[ List of deaths | Oxford migration articles ]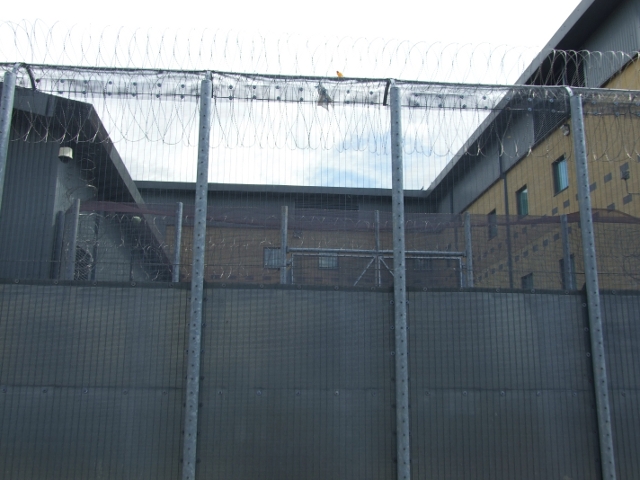 Colnbrook immigration prison - why people kill themselves?